We analyze all situations at a microscopic level to ensure that everything is up to standard.
LabEns is the ATM Testing Laboratory, independent and exempt, which brings together knowledge, means, equipment and the necessary accreditations to carry out characterization tests of physical-chemical and microbiological parameters in Clean Rooms, as well as diagnostics of the causes of infrastructure performance inefficiencies.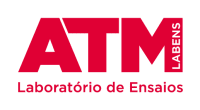 LABENS is accredited by IPAC (L0731) in accordance with Standard NP EN 17025, which is why it is recognized as having the technical competence to carry out tests outside its facilities.
STANDARDS AND ACCREDITATIONS
I ISO/IEC 17025 Standard - General requirements for the competence of testing and calibration laboratories;
I IPAC Accreditation (L0731);
I Technicians with RELACRE certification for collecting samples of water for human consumption;
I ISO 9001 Standard - Quality Management Systems;
I ISO 45001 Standard - Occupational Health and Safety Management Systems;
I ISO 14001 Standard - Environmental Management System.
TESTS FOR CHARACTERIZATION OF PHYSICAL, CHEMICAL, AND MICROBIOLOGICAL PARAMETERS
| Carrying out tests for the characterization of physical, chemical, and microbiological parameters, diagnosing the causes of performance inefficiencies in infrastructures;
Accredited tests:
| Particle counting in the air and classification of clean rooms or zones;
| Measurement of differential pressure, relative humidity, ambient temperature, air velocity and volume, airflow visualization, integrity of filtration systems - leak test;
Non-accredited tests:
| Residual anesthetic gas content, ambient noise, ambient lighting, surgical lamp validation, air and water microbiology for consumption and sanitation, certified cleaning of drinking water reservoirs, Indoor Air Quality (IAQ) tests.
ELECTRICAL INSTALLATION SAFETY CONTROL (R.T.I.E.B.T.)
LEGIONELLA PREVENTION AND CONTROL PLANS (LAW 52:2018)
| Implementation of Legionnaires' Disease Prevention and Control Plans, following the methodology defined in Law No. 52/2018, Ordinance No. 25/2021, and Dispatch No. 1547/2022.
| Electrical installation safety control (R.T.I.E.B.T);
| Thermal stress and thermal comfort assessment tests;
| Technical audits to determine the causes of inefficiencies or performance failures in specific parameters in critical rooms.
LabEns operates across the main ATM sectors of activity, such as Health, Services and Military.